Our Corporate Executive Chef, Dan Phalen, recently attended the FARE Foodservice Conference in Dallas, Texas that took place June 16th-18th, 2014 where he was asked to judge the culinary competition that FARE puts on each year. There were four teams of two. Each team was given a market basket to work with, a basic set up of community staple items, and an Ovention oven that they had to use in some form of their preparation. The premise was to prepare a Grab and Go type item in one hour presented in a to go container provided to them. The winning team prepared a Torta Sandwich topped with crisp chicken chicharrons and grilled pineapple. Other entries included an open faced focaccia sandwich topped with a fried egg, pulled chicken flatbread pizza with sweet balsamic dipping sauce and a pulled pork focaccia sandwich with stuffed rice ball.
Chef Dan had a great time being part of the judging panel and looks forward to next year's FARE Conference in Nashville!
The judges talk to the various teams… that's former Dallas running back Herschel Walker.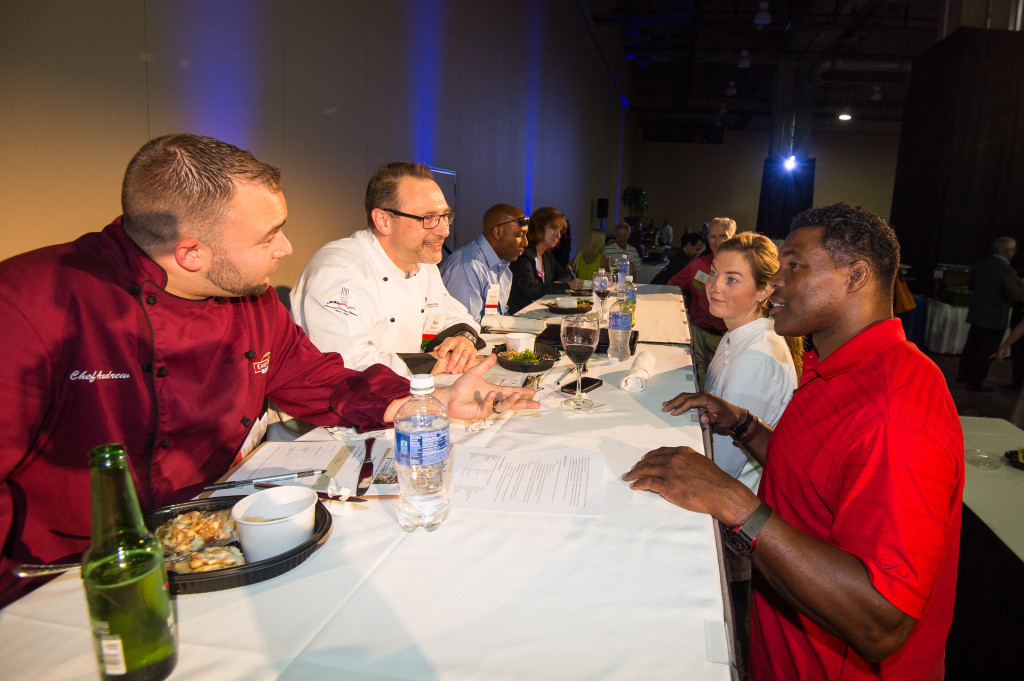 The judges – Chef Dan Phalen is in the center.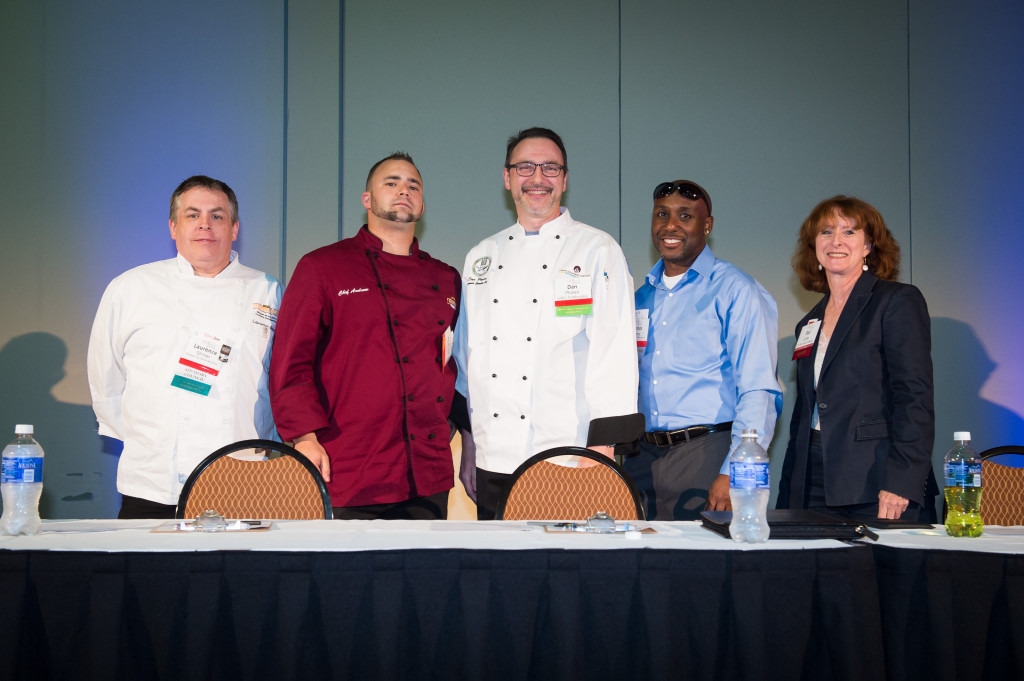 The winning entry, a Torta Sandwich.